Yalla!Market has an incredible story behind it: from bad tomatoes to the rapidly growing startup with time-proven results and the fastest delivery of goods in Dubai.

As you may know, the Afford.Capital team will hold a mutual Pitch Day with Yalla!Market. Be sure to read the full article and book your online seat!


Leonid Dovbenko – the Yalla!Market CEO


Yalla!Market was founded by Leonid Dovbenko – a Dubai-based entrepreneur with a huge FoodTech background. Leonid's background includes the restaurant automatization services DocsinBox and Tawreed. What's more, Leonid manages cloud-based POS for restaurants "iiko Middle East" as Founder and CEO.

"Our team has been developing IT infrastructure for Dubai restaurants for several years, so we know the market from the inside. We see that the level of development of eGrocery in the UAE is far from Russia, where express delivery services have achieved incredible success. Launching a service of the same high level in this part of the world was an ambitious task for us. We are glad to see a response from local consumers" – the Yalla!Market CEO Leonid Dovbenko.



The Hypothesis

Leonid was focused on his work, and every time he opened his fridge, he was forced to eat bad tomatoes, because it was almost impossible to find good ones in Dubai a few years back.
That's where the idea comes from -- Dubai is a place with many entrepreneurs, business owners & busy people, who are forced to waste their time by searching for high-quality food over the whole city area.

"What if Dubai citizens could get perfect tomatoes together with coffee and croissant within 15 minutes?"

People in Dubai are constantly working and doing important things in their real life, however, because of the absence of FoodTech services and fast delivery of goods, they are forced to spend time looking for products.



Understanding the MENA Region & Why it Matters

Leonid quickly realized that this city and the countries based in the MENA region are ideal places to start a FoodTech project. The rapid growth and success of Yalla!Market is achieved due to the fact that the Gulf countries have one of the highest percentages of urbanization - 85% of the population lives in cities. At the same time, online adoption in grocery stores in these countries is only 2.3%.
The Middle East and North Africa (MENA) region's quick-commerce market is expected to reach about $47 billion by 2030 with an annual growth rate of 17% which will be the highest rate among growth sectors with groceries & food delivery being the top contributors to it.

💡 Key Takeaways:


High buying power and disposable income of customers: GCC has the 7th GDP (PPP) per capita in the world
Low cost of labor and delivery ($3/hour wage of courier in the UAE vs $17/ hour in the US)
GCC is one of the most highly urbanized parts of the world with 85% of the population living in cities which is a strong fundamental factor for q-commerce
Untapped market - online penetration in groceries across all GCC is only 2.3%
Successful Implementation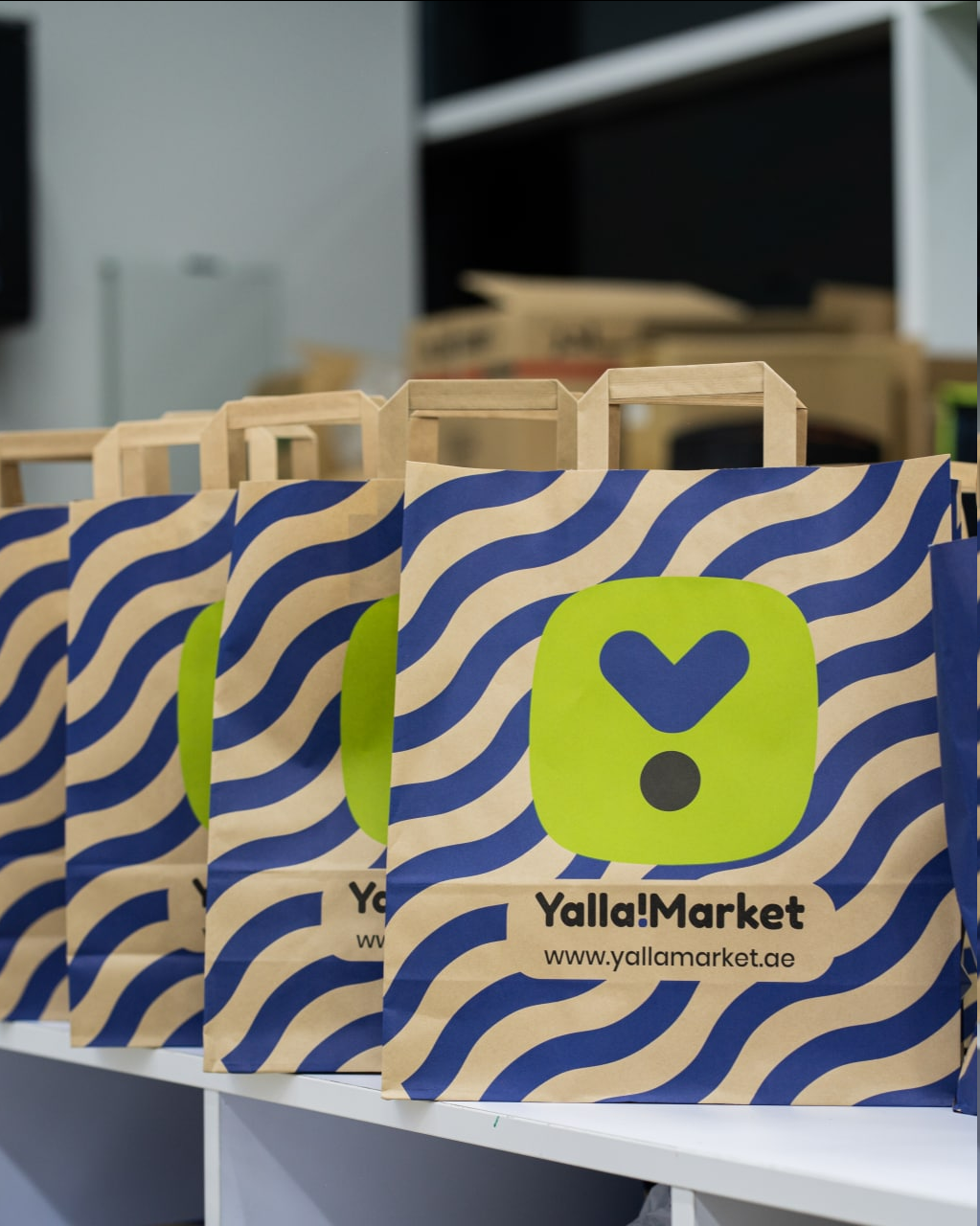 In less than a year, Yalla!Market became the fastest delivery in Dubai. More than 3,000 products from a unique range are at your doorstep in less than 15 minutes. This speed became possible thanks to the continuous process of building their own dark stores, which allow Yalla!Market to deliver a wide range of products to any of the districts of the city in such a short time.

The team has ambitious plans to scale up Yalla!Market, building new dark stores, and expanding new markets and regions.

Register for the exclusive Pitch Day with the Yalla!Market CEO Leonid Dobvenko 👉 REGISTER
⏰ The meeting is scheduled for 19:00 Dubai time (GMT+4). Set your reminders!